Hello again, lovely readers of this blog. Katy here:
Tuesday night's winter product shoot was nothing short of spending time with some of your best friends. It was my first shoot with the LWR crew and I walked into what felt like my house. Situated in their studio – aka the garage – is where all the professional photos (with the darling Sara Cummings) you see posted on this here blog, the "book" and the website come to life.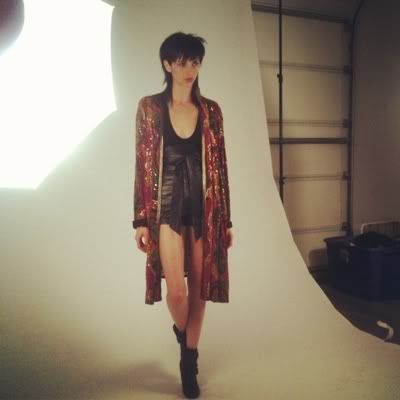 I wish this [shoot] was my closet. However, it's not that easy. These ladies pour ALL of their time into what you experience in the store. It's clear that the brick-and-mortar Laced with Romance is the product of serious hard work. Not only do they understand and know where to look for the pieces that hang on their racks, they delve deeper in their Dust and Drag line – but that's for later discussion.
It's clear this colab between the crew was cultivated over time. Photog Matt McCoy has been in the family for a while. He's one of Stephanie's long-time best friends. Watching him photograph model Sara is as organic as are the articles of clothing that are produced within the studio by your's truly. Not to mention Sara is acute at understanding how clothes work on a women's body. After less than twenty minutes I was at peace.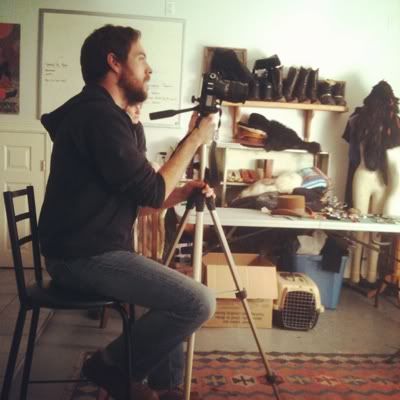 But how long can I talk about these sentiments? – (FOREVER)! Moving on … what really stood out that night was the quality of the product, the garments that now hang on the racks. As Stephanie and Bekah pieced together the outfits, I asked questions – mostly about the D&D line. The answers all culminated in craftsmanship, which extends from the knowledge and history behind their clothing to the insanely stunning jewelry to the crew that is LWR.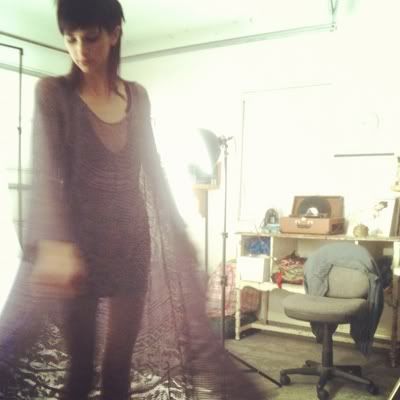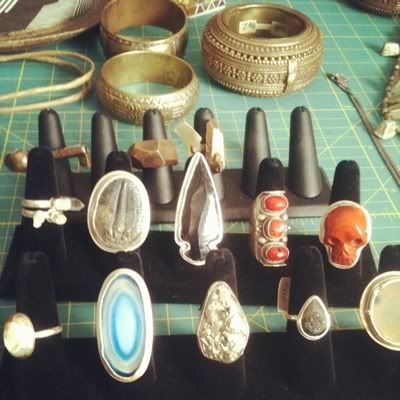 Ohh… let's not forget another important piece to this magic puzzle – MUSIC. That night we listened to Bjork's "Telegram," which was clearly a staple in the LWR creative process. A record I was unaware of, but will now seek out in 12-inch form. Thank you, by the way.
I will part by quoting something I wrote in the moment that night – something in regards to what I witnessed the Laced with Romance winter shoot to be: "Ancient-era-but-mod bronze metallic pieces mixed with autumnal hues fit perfect for an Austin winter that attempts to experience four seasons."
Stay on patient toes for the next post…
words: katy ballard
photogs: katy ballard