This Queen concert tee is part of Bekah's private collection. Bekah is a buyer and stylist for Laced With Romance. She is also the co-designer of Dust & Drag.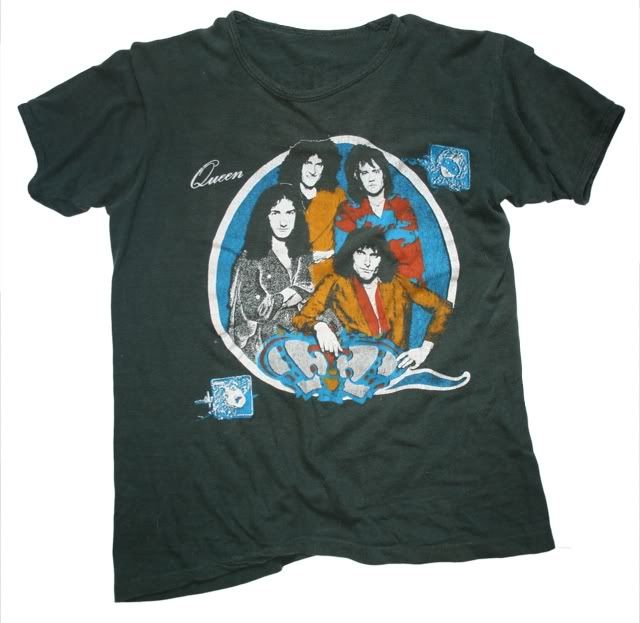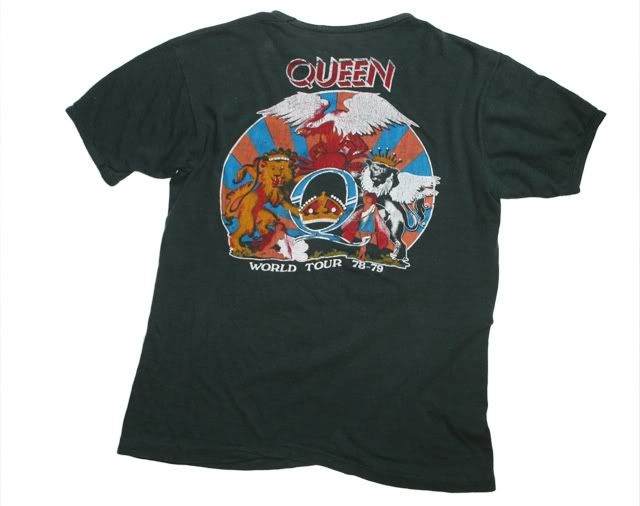 BEKAH, WHY DO YOU LOVE THIS TEE?
I am so in love with this shirt because it's something I never thought I would have in my collection, especially a Queen shirt from the '70s. I remember the day I got it. I may have teared up a little! It's a Pakistan shirt, meaning it was a concert bootleg, and probably sold outside of the concert by a street vendor. Most bootleg shirts from the '70s and '80s were made in Pakistan and were known for having a more hand-painted graphic with really saturated orange, yellow and red tones. Freddy Mercury looks super sassy and Brian May looks like he is wearing a glittery cape, and I love the Night At The Opera/Coat Of Arms image on the back.
Thin Lizzy also opened for Queen during a US tour during the time this shirt was circulating concerts. Thin Lizzy is also one of my favorite bands, and my most desired of all shirts!