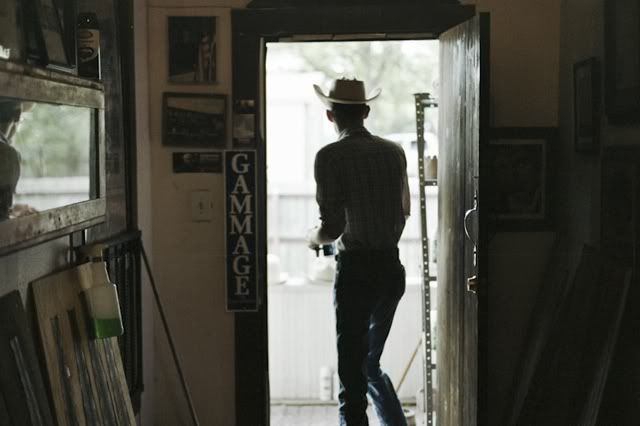 JOEL GAMMAGE is the fourth generation hat maker at
Texas Hatters
, the family legacy that's topped everyone from Willie Nelson to Ronald Reagan and created the iconic looks of Stevie Ray Vaughan and Robert Duvall in Lonesome Dove. The Joel Gammage + Laced With Romance collaboration (available
HERE
) is a line of restored vintage hats reformed into new, modern shapes.
We recently visited Joel at the
Texas Hatters
studio in Lockhart, TX - where he works alongside his mother, his stephfather, and his grandmother - to talk about his craft and to experience at first hand the scrupulous hatmaking process from start to finish.
JOEL, DO YOU CONSIDER YOURSELF A CRAFTSMAN OR A DESIGNER? IS THERE A DIFFERENCE?
As a designer, I interpret a person's character and predetermine what would look good on them. I consider a person's height, shoulder width, shape of the head, the nose, the mouth, and the distance between the eyes. As a craftsman, I'm concerned with the maintenance of the hats and the tools.
THE TOOLS YOU USE ARE AS OLD AS THE TRADITION OF YOUR CRAFT. WHERE DID THEY COME FROM?
All the equipment we use was passed down from hatter to hatter as their businesses closed or bought from museums by my grandfather. The crown iron is 150 years old and each block was hand-carved from poplar wood over 100 years ago. The laundromat machine [which is used to clean dirt and oil from vintage hats in the restoration process] is over 100 years old. I bought a couple of old flanges at an antique store once that were labeled as picture frames!
WHY ARE YOU KNOWN AS THE DANCING SALESMAN?
My mom used to go dancing, even when she was pregnant with me, so I guess I've always been in a state of motion. I started hanging around the Broken Spoke when I first started making hats about seven years ago. Soon, instead of sitting around and talking to the old cowboys, I was dancing. Not only was it a creative outlet for dancing, but when people realized I was making hats, people started buying my hats.
THE HATS YOU'VE MADE FOR LACED WITH ROMANCE, LIKE THE VINTAGE FEDORA YOU RESHAPED INTO A TOP HAT, ARE VERY DIFFERENT FROM THE REST OF YOUR WORK. WHAT ABOUT YOUR COLLABORATION WITH LACED DO YOU ENJOY MOST?
There's been very few times I've felt challenged in making hats. Laced With Romance is a huge creative outlet for me where I find myself trying new things.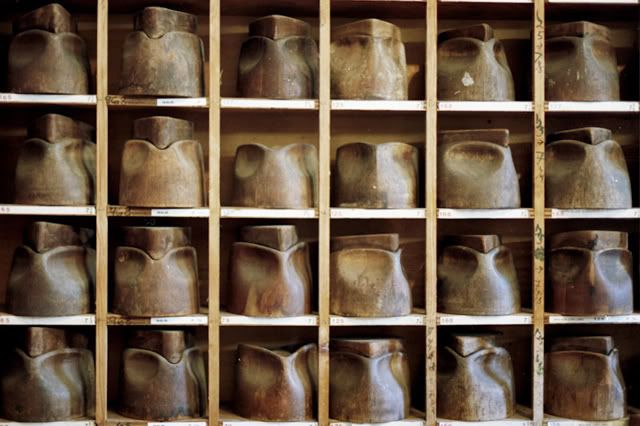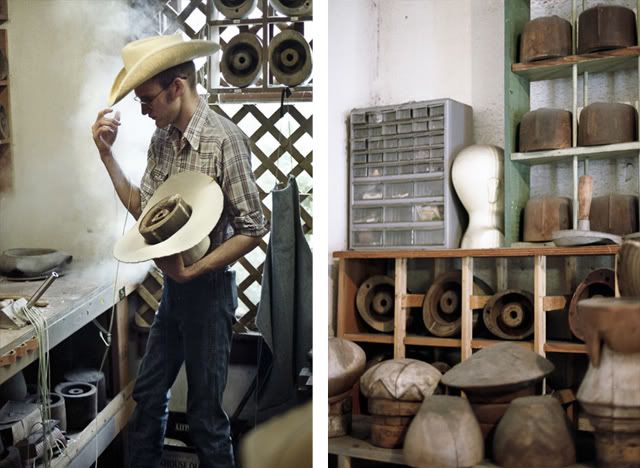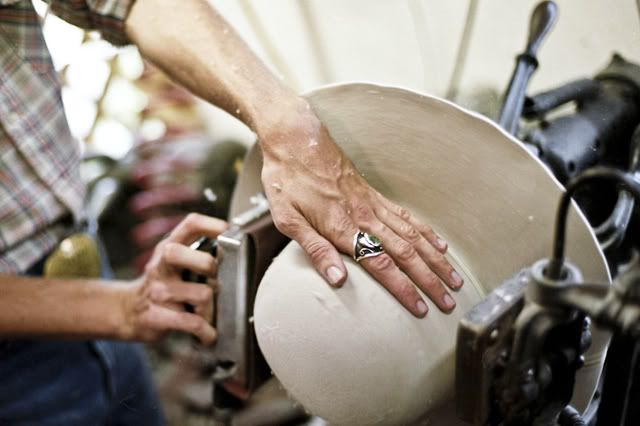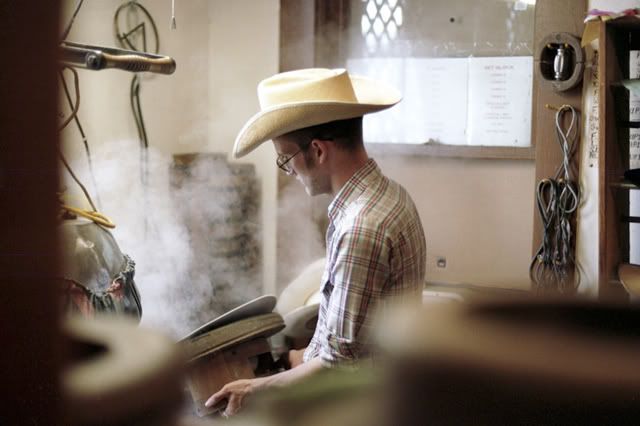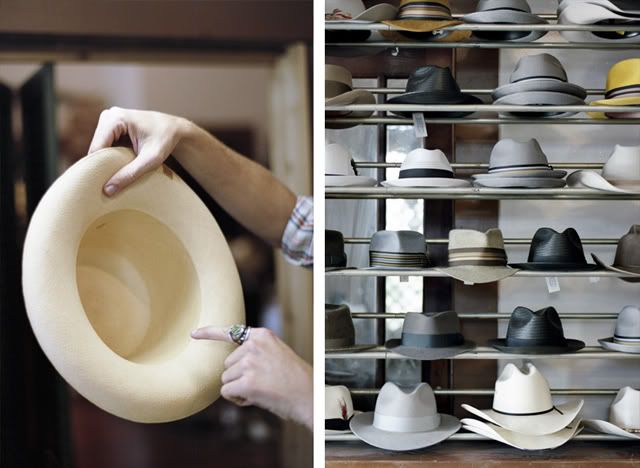 INTERVIEW
Emily Bradford
PHOTOGRAPHY
Bobby Scheidemann
* The Hatter is the first in a series featuring the big Texas talents who collaborate with Laced With Romance.