MATT McCOY
said he never wanted to be a foundry man. He said he never planned on being a sculptor.
Today, he's both.
We recently visited Matt at his home in Driftwood where he lives alone in a stone cottage on a rugged expanse of Texas Hill Country. The shelves in his adjoining studio--a disheveled room with dirt floors--are crowded with the grotesque, clay forms of his works in progress. When they're ready, Matt will cast them in bronze using the lost wax process, a process older than the ancient Egyptians.
To be honest, we expected Matt to be some kind of neo-luddist, a man whose forlorn attempts at escaping modern innovation had forced him to live in a backcountry exile. Almost immediately upon our arrival, however, we learned that modern technology is at the core of his creative process, and the plight of contemporary culture is a continuous source of inspiration.
MATT, WHAT DO YOU DO?
I've been pouring bronze at the Michael Hall Studio Foundry in Driftwood, Texas for the past five to six years. We work for a lot of artists in the area doing their castings. Mostly it's a lot of large-scale, indoor sculptures. I never wanted to be a foundry man, but the trade off is well worth it. I get to use all of the foundry's resources for my personal work.
HOW DID YOU GET INTO SCULPTURE?
I was a computer science major in college and had to take an elective, so I signed up for sculpture and decided it was more fun. I graduated from Texas State University in 2001 with my art degree.
EXPLAIN YOUR CREATIVE PROCESS.
Basically, I start right here at home with clay and take those forms to the foundry and cast them using the lost-wax process.
I also use 3-D software and create real world objects using my "foldable paper method." I haven't really named it yet…I'm pretty sure it's my method. The different dotted lines I create in 3-D tell me whether to fold paper convex or concave to make a certain shape.
SO, YOU USE MODERN TECHNOLOGY TO CREATE YOUR DESIGNS THEN YOU CAST THEM USING AN ANCIENT PROCESS?
Yes, I've always been really fascinated with computers. There's great detail that can be accomplished with computers. I can zoom-in on a drawing indefinitely. I think technology can be a great tool for art. But, I believe the one thing that separates me from other artists today is craft. I still have traditional skills and appreciate the discipline of my skills.
DESCRIBE YOUR ART.
My work's been the same since I was a kid. It's a collection of things that fascinate me.
WHAT IS IT THAT FASCINATES YOU?
People. I have a theory that everyone is really weird. I grew up very Pentecostal, so I know there's a possibility that the uptight woman in line at the grocery store is going to go home and speak in tongues to rid herself of demons. Knowing how freaky people are in private, especially the really square ones, is really interesting to me.
HOW DO YOU TRANSLATE THIS FASCINATION INTO YOUR WORK?
Lately, I've been sculpting plain people in surreal environments.
WHAT DO YOU THINK ABOUT THE FUTURE OF TECHNOLOGY AND ART?
To me, art is a science. It is a big experiment. Sculpture is a very advanced form of art that I still have a lot to learn about. However, one thing I would like to tackle is the commercial art world and the advertising world. Though it's not something I'm going to conquer in bronze. There are too many rules and standards in that world. I'm this guy that has refused things my whole life. I've never worked a normal job. It's been a thorn in my side to try to escape those rules and standards. I found a way to escape that world in my own art and through my job at the foundry.
SO, WHAT YOU'RE SAYING IS THAT COMMERCIAL ART & ADVERTISING SNUFF OUT CREATIVITY AND STREAMLINE THE DEFINITION OF ART?
Yes. There's a part in Chuck Palahniuk's novel
Diary
when a group of people see a piece of artwork so awing that they burn to death. The building they are inside of catches on fire and they are so awed by this piece of art that they don't even notice. I think that kind of art is still possible.
LAST BUT NOT LEAST, HOW ARE YOU INVOLVED WITH LACED WITH ROMANCE?
I've been the product photographer for Laced With Romance for four years, since the very beginning. Stephanie hired me when she was still modeling the clothes herself on the eBay store.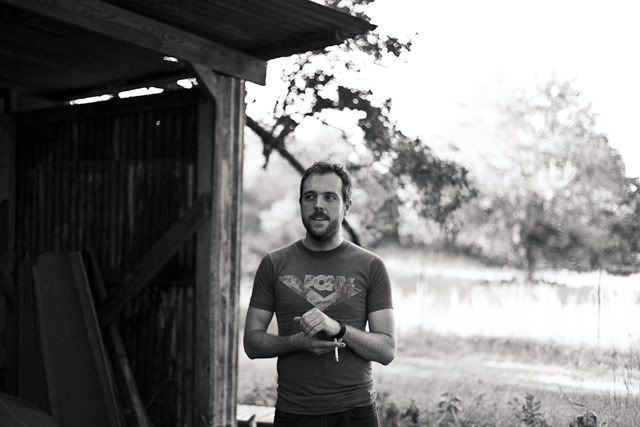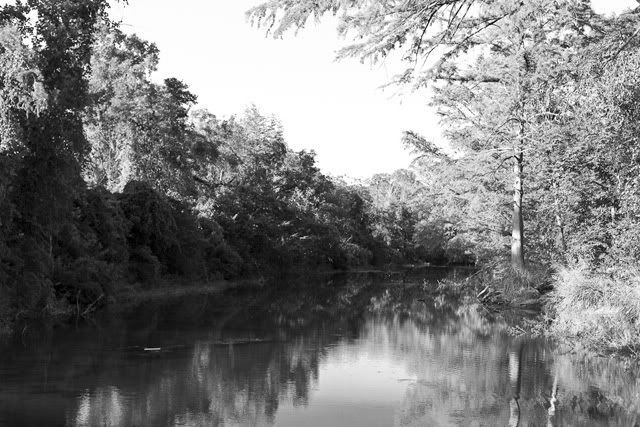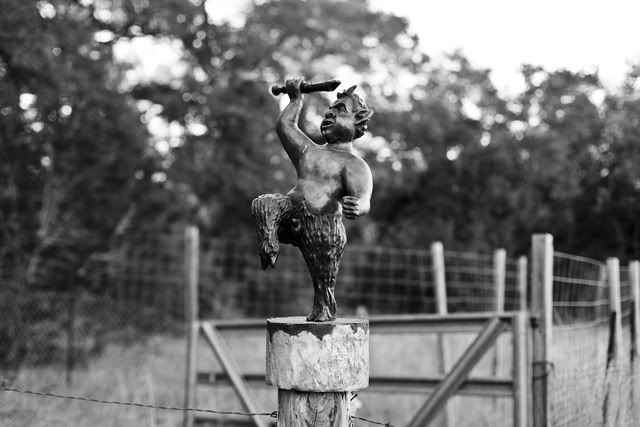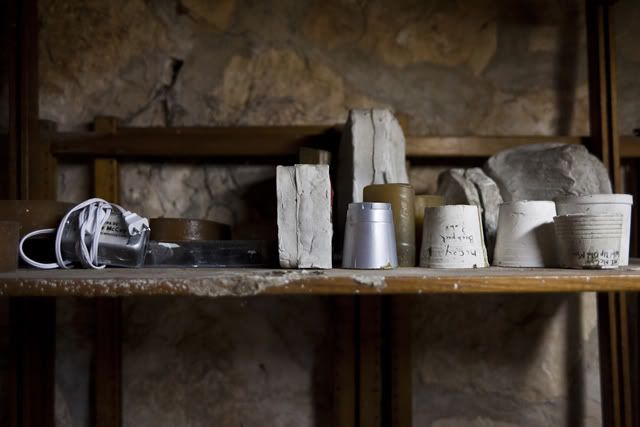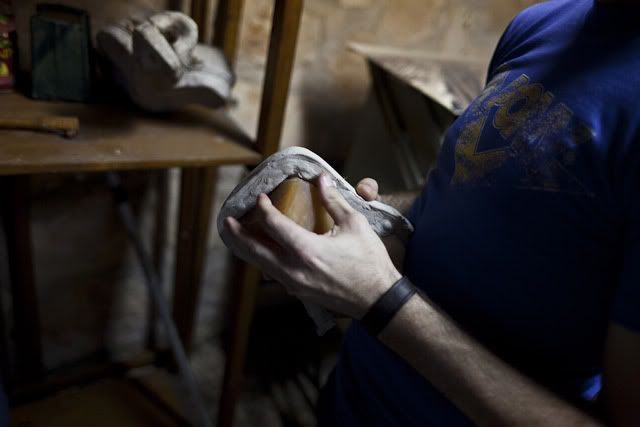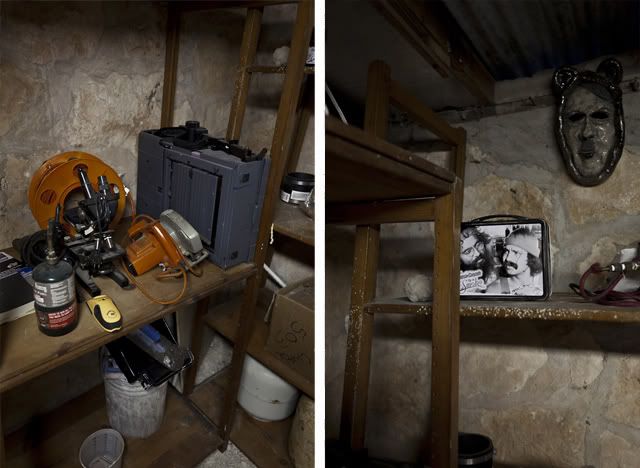 "Matt has played a huge part in the development of Laced With Romance over the last four years. We have spent many late nights after photo shoots chain smoking, philosophizing about life, about the future, and about how we would do things differently. He is an original and by far one of the more interesting thinkers I know. It is very evident in his work and in the way he lives his life." - Stephanie
INTRO & INTERVIEW
Emily Bradford
PHOTOGRAPHY
Bobby Scheidemann